MTF Updates – SEC MC No. 9-2023
Dear valued clients and friends,
We are sending to you a copy of Securities and Exchange Commission Memorandum Circular ("SEC MC") No. 9-2023 which further extends the deadline for amnesty application under SEC MC Nos. 2 and 6 until September 30, 2023.
SEC MC No. 9 retained the prescribed amnesty rates and streamline the amnesty application process.
This circular further provides that corporations are given only until September 30, 2023 to signify their intent to apply for amnesty, submit the supporting reportorial documents and settle the corresponding amnesty fees. Failure to comply within the submission period shall forfeit the paid amnesty or filing fees in favor of the SEC.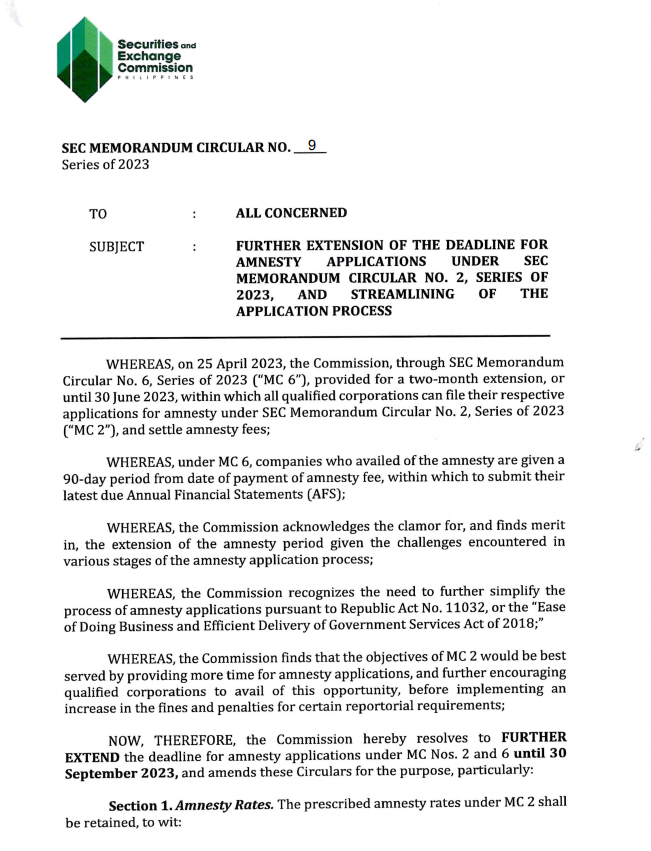 Should you have questions, please do not hesitate to contact us at info@mtfcounsel.com.
Thank you.
Mata-Perez, Tamayo & Francisco
July 26, 2023