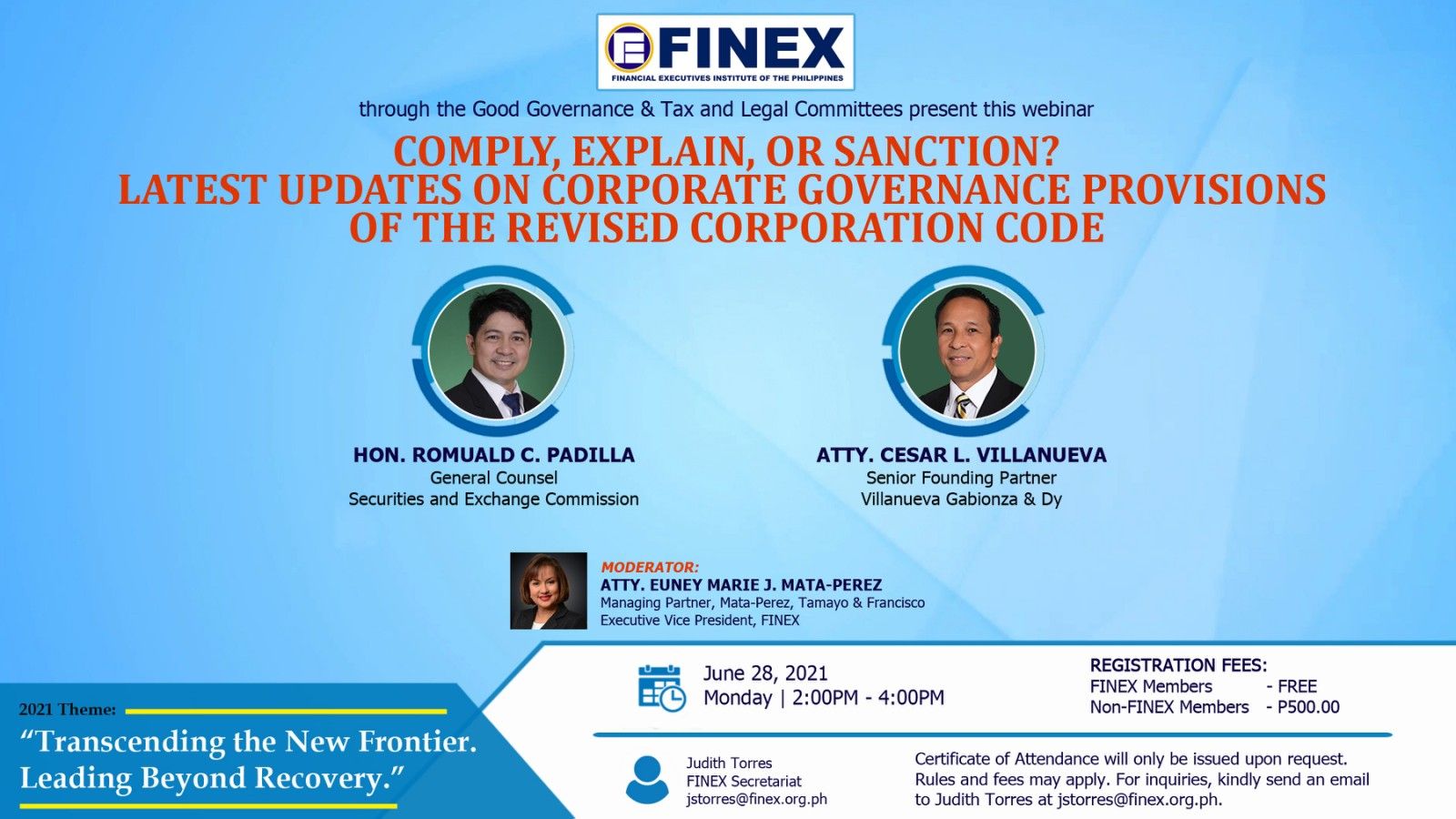 We are inviting you to a webinar presented by the Good Governance & Tax and Legal Committees of the Financial Executives Institute of the Philippines, Inc. (FINEX).
"Comply, Explain, or Sanction? Latest updates on Corporate Governance Provisions of the Revised Corporation Code" on June 28, 2021 (Monday) from 2:00 to 4:00 p.m.
The speakers are the Hon. Romuald C. Padilla, General Counsel of the Securities and Exchange Commission and Atty. Cesar L. Villanueva, Senior Founding Pattern of Villanueva Gabionza & Dy.
Our Managing Partner, Atty. Euney Marie J. Mata-Perez, shall be the moderator of the webinar.